A touch of SW19 reaches Harwood!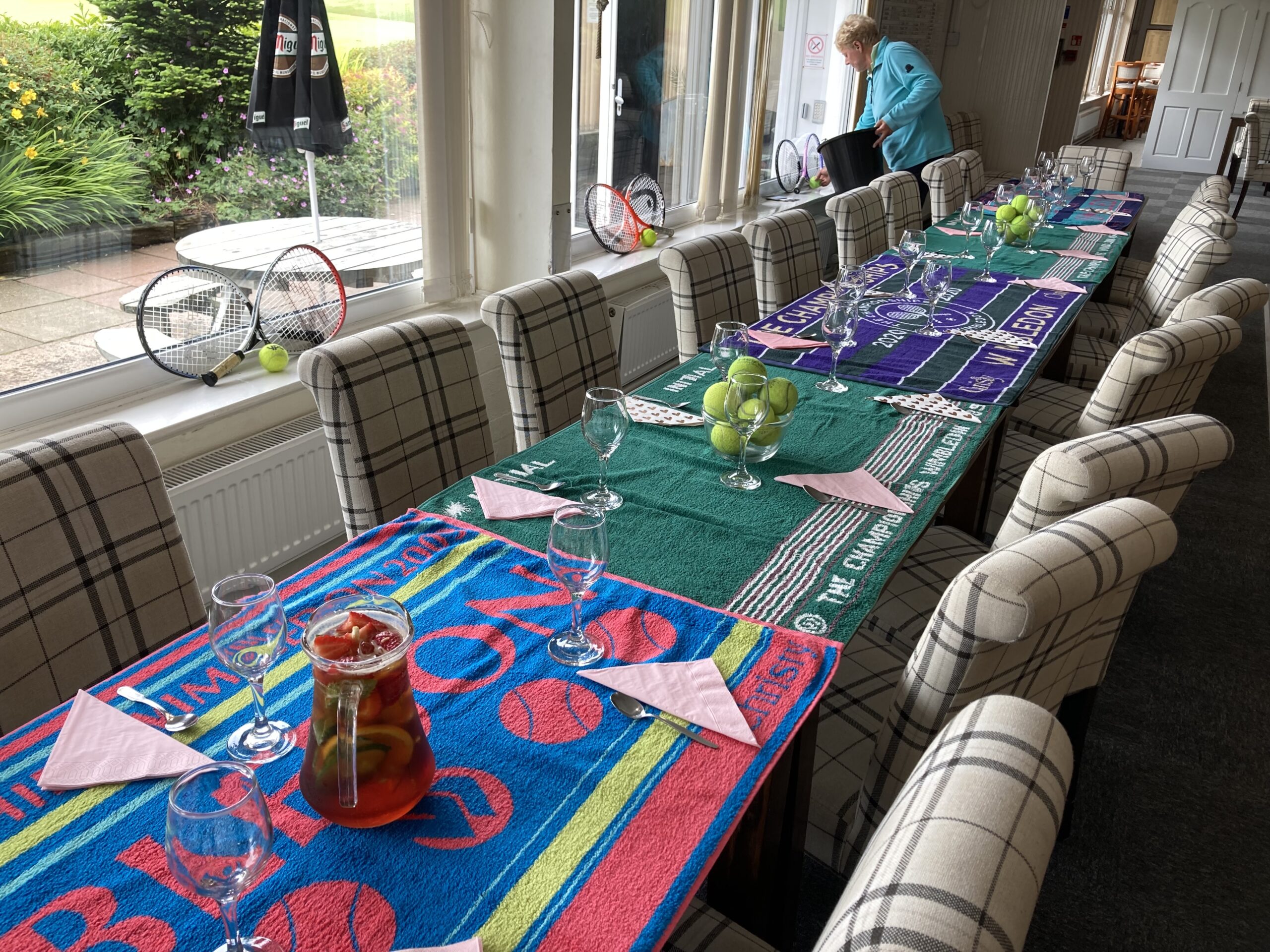 After a busy round of medals and Board Prizes in recent weeks, it was a breath of fresh air to have a team of 3, fun competition on Saturday 2nd July. As this was the middle weekend of Wimbledon fortnight there was definitely more than a nod to SW19 in the clubhouse decoration and post game refreshments.
We played a Texas Scramble format and all competitors enjoyed the unpressured 13 holes we played. It was a great opportunity for our newer ladies to join in. Pictured below is the winning team, comprising Liz Melvin, Helen Radcliffe and Pauline Teasdale alongside the event organiser, Sue Manning, sporting Wimbledon colours! We were all treated to iced Pimms and strawberries and cream after play. A great day on the course …….. or should that be court?