Not singing in the rain but golfing in the rain!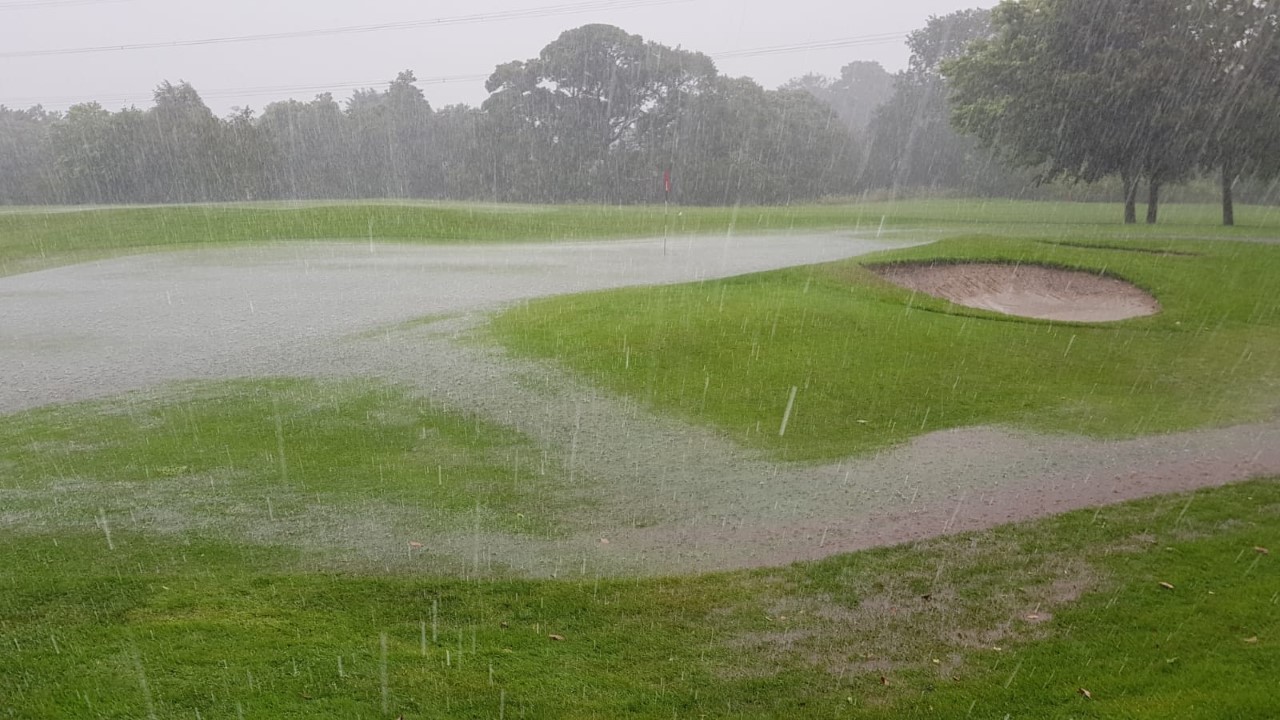 Sometimes it does feel like the elements are against us when we are playing golf. This was the 22nd August (yes August!!) and the greens were definitely "going under" as evidenced here on the 17th green. Nothing else to do but mark your ball, walk in and have a hot drink and a hot pie, and resume your game once the green is no longer "under". Well, that's if you are in a competition. Most of us would just abandon the game if we were playing socially and repair to the clubhouse for a drink.
Despite the above picture, we have generally enjoyed good weather for our golf during 2020, particularly early on, and there is no better place to be than on the golf course when the sun is shining and there is some run on the ball.