Harwood Ladies' Last Supper & Presentation Evening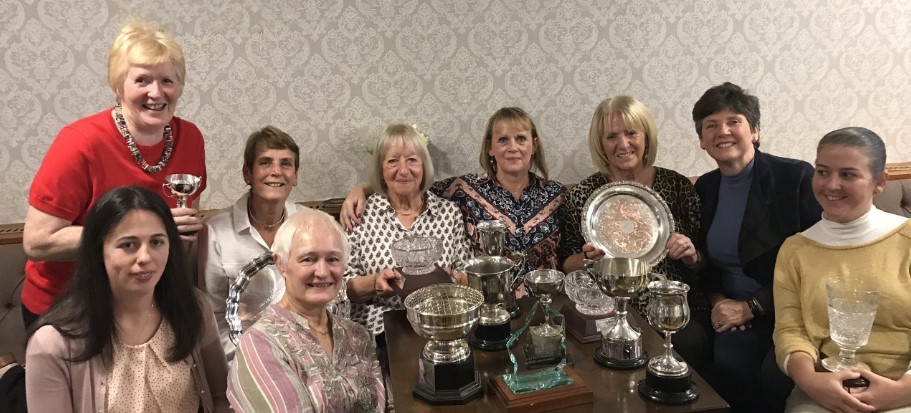 It has become a regular date in the diary for Harwood ladies to have a "Last Supper & Presentation Evening" at the end of the golfing season.  This took place this year on 23rd October.
This is a great opportunity to bring all the ladies in our vibrant section together, and this year we were joined by honorary life members Joan Davies and Joan Nicholson, past lady captains Janet Driver  and Arlene Mack, and social member Joan Lomax.
After a lovely supper provided by our caterers, Moorgate Catering, our Competition Secretary, Katharine Jones lead us through all our achievements of 2019.  And there have been many.  Lady Captain, Janet Ayres, presented trophies and runner up prizes to all the winners ….
A great evening was had by all and emphasised the fun, friendship and enjoyment we all get out of our membership of Harwood Golf Club.