Ladies Championship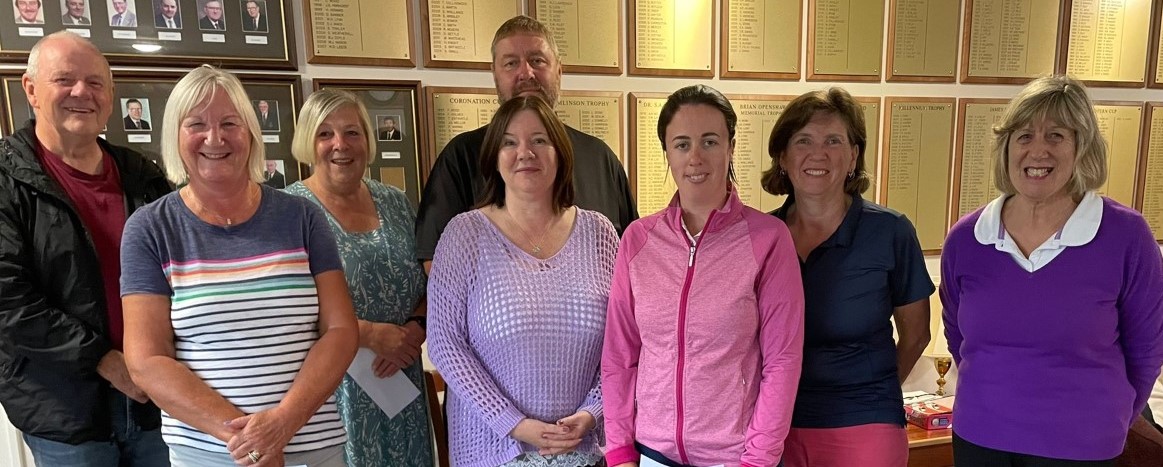 Harwood Ladies' Championship was held last week, culminating in the final taking place on Friday evening. Congratulations to Clare MacLeod on becoming our 2022 Ladies' Champion. Commiserations to Amelia Taylor who fought hard but couldn't quite match Clare's game on the night.
Well done too to the Nicholson Trophy winner, awarded to the best overall nett score over two rounds, the winner this year being Helen Radcliffe. Prizes were also awarded to Jan Southern for the best nett score on round one, and to Sue Manning for the best nett score on round two.
A presentation of prizes took place after the final on Friday evening. Photographs below show all the winners receiving their prizes from our Competition Secretary, Katharine Jones.