Harwood ladies bring home not one but two trophies!!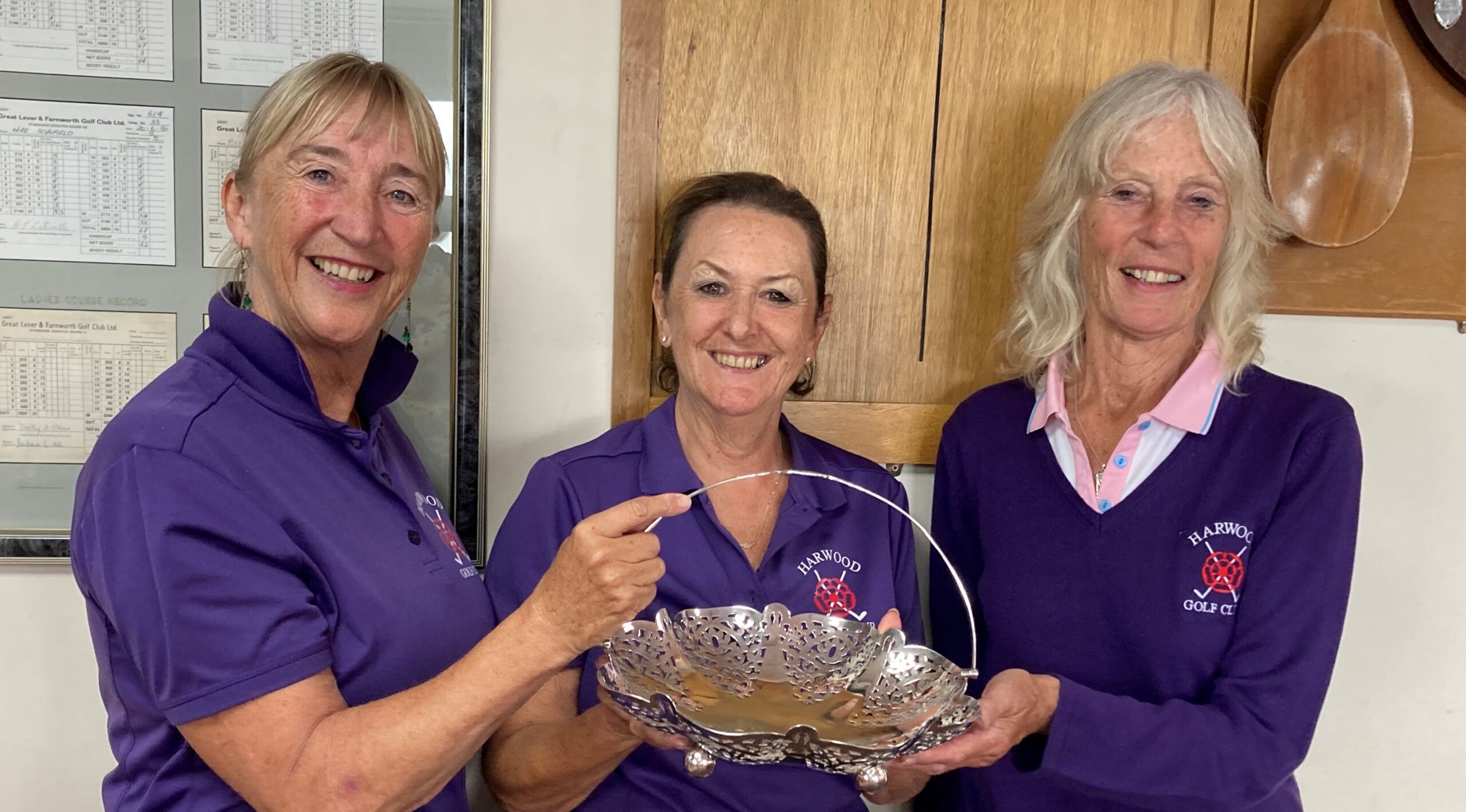 Congratulations to Harwood ladies, bringing home two trophies this week from the annual Challenge Bowl competition which this year took place at Great Lever & Farnworth Golf Club. Pictured are Lorna Hart, Sue Docherty and Kathy Hardman, winners of the Constance Lever Trophy awarded to the club with the best 3 nett scores on day 1.
Kathy was also winner of the Higher Handicap Challenge Bowl Trophy with a magnificent aggregate nett score of 134 over the two days.
Well done, Ladies!!