It's all smiles – we've got a fun comp!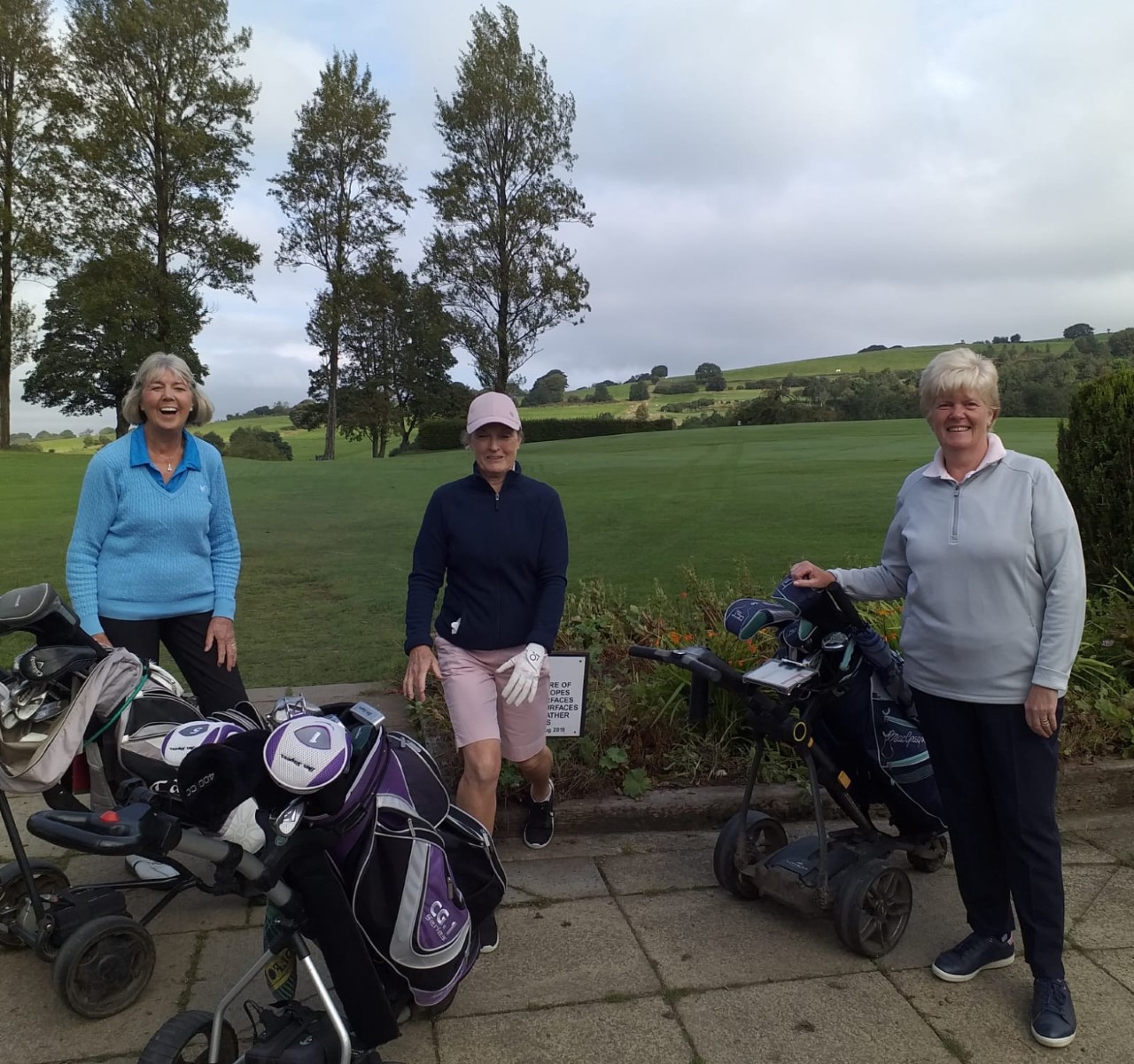 Whilst we all take our weekly golf seriously, it's always particularly enjoyable when we have a fun "team" competition. This was a "Texas Scramble" we played on 16th September (alternate day 12th September) and pictured above, just before heading out onto the course, are the eventual winners, Pauline, Kate and Elaine. This format, which basically gives you three chances for the team to hit a winning shot, results in a completely unpressured game of golf so everyone sets out with a smile on their face and returns to the clubhouse after play in an equally good mood. Check out the beautiful backdrop. Our golf club enjoys stunning views all around.
Well done to the winners – next year we will expect you in team colours!!