Memorial Bench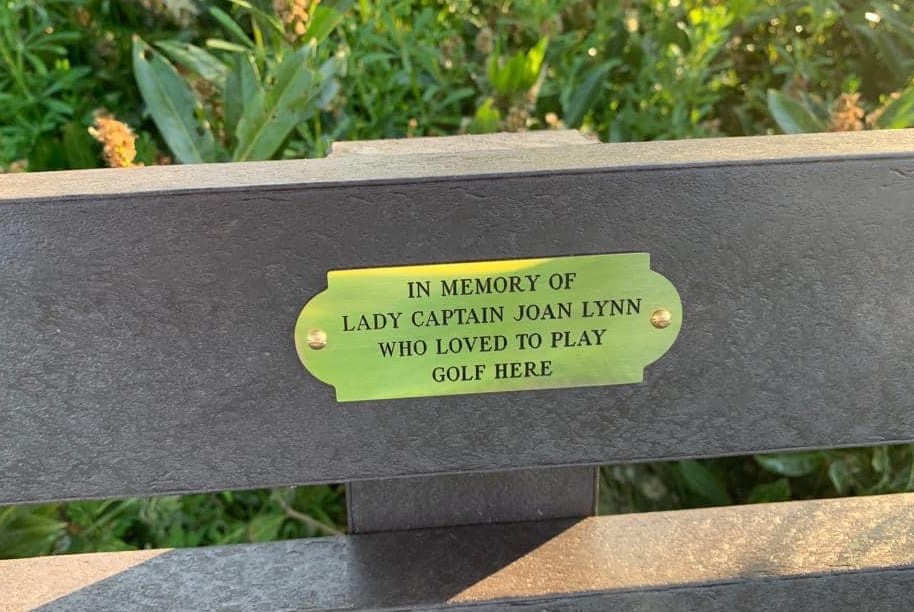 The family of the late Joan Lynn have gifted the Club a memorial bench which has been placed adjacent to our 9th Green.
Joan was a longstanding member of Harwood GC, and active on the Ladies' Committee for many years. She was Lady Captain, then Lady President, and Lady Captain once again, presiding over one of our first 'taster days'.
In her heyday she represented the Club on many winning teams, and in 2017 became President of Bolton Past Captains Association.
Joan was also a regular member of the Bridge Club and with her husband Harry, she was a keen supporter of all the Club's social functions, with a reputation for glamour and a love of dancing.