Ping Ladies' 4BBB Final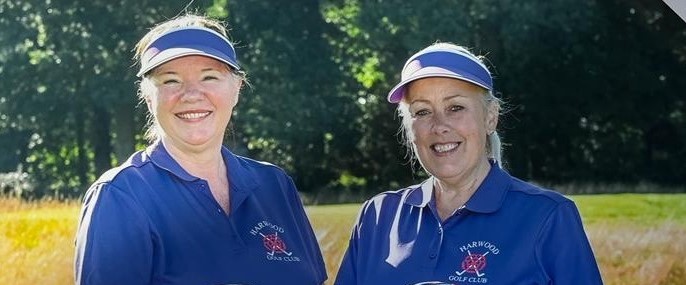 Two of our Harwood ladies enjoyed a fantastic experience in the Ping Ladies' 4BBB competition this year. Ping estimate that 15,000 ladies took part from 850 golf clubs in their own home qualifying competitions, and from there approximately 1500 names were entered to be considered for the Ping Final at Thonock Park in Gainsborough, Lincolnshire.
Helen Radcliffe and Gillian Rogers had scored 47 points in our qualifier at home and were selected in the top 50 pairs in the country to play in the final which took place in early September. They played with two ladies from Came Down Golf Club near Dorchester.
What a thrill it was for both Helen and Gillian, and all their supporters back at Harwood Golf Club, when they came in 2nd, only losing by one point.
Their prizes included a golf bag, an umbrella, and glass trophy vases.